Taxi to and from Disneyland Paris
OUR taxi Beauvais Disneyland is at your disposal 24/7 for a transfer.
Are you planning a weekend or vacation at Disney Park? Don't wait any longer to book your transfer from Paris Orly airports, Beauvais, Charles de Gaulle or the Paris region. Our taxi company has a large number of modern vehicles suitable for vacationers.
Van, minibus and sedan from 4 to 15 seats
Depending on your needs, the number of passengers and suitcases, several types of vehicles are available such as the van, sedan or minibus, offering an on-board capacity of 4 to 15 seats. Accommodating your suitcases, Disney souvenirs and other personal items will therefore not be a problem.
Comfortable travel for children
Our service of shuttle to and from Euro Disney is perfect for kids! Indeed, we can provide you with a booster seat or a car seat adapted to the age of your child. To perfect the experience of the little ones on board, a Wi-Fi network to surf the internet, bottles of water and sweets are available as soon as they board.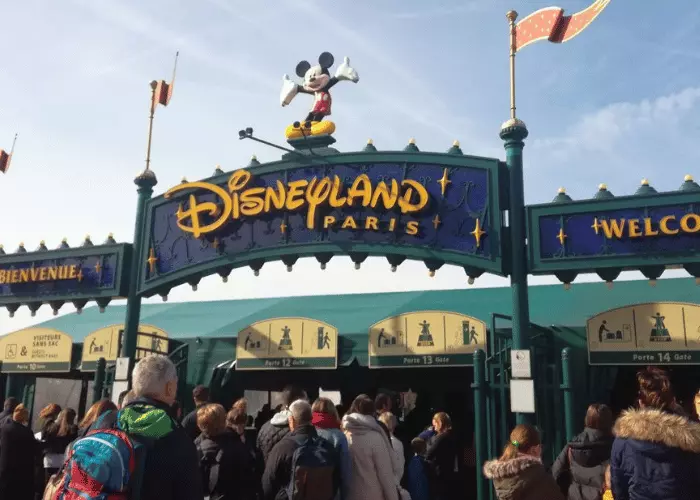 Cheap Beauvais Disneyland taxi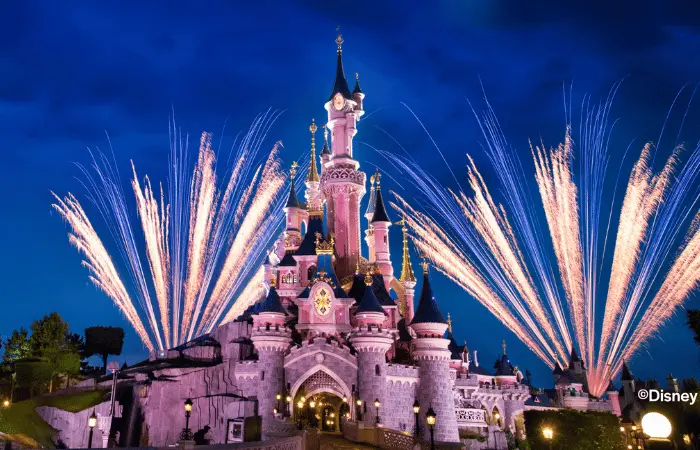 Shuttle from Beauvais to the amusement parks
Need to go to Paris to visit the capital? Beauvais Airport Taxi ensures all your trips from the airport to Paris, guaranteeing you a quality and comfortable service.
Taxis to places of leisure Paris > Paris
Your taxi driver offers to take you from Beauvais to Paris to many cultural and tourist sites in the Paris region and the surrounding area. So, visit Disneyland Park or Parc Astérix! Vou arrive in Paris and want to discover all the riches of the city and its surroundings? Call our Taxi Beauvais available every day of the week to ensure your transfers. We are delighted to accompany you during your stay in Paris. With our taxi driver enjoy your stay and visit unforgettable places in Paris and its region: Disneyland in Marne-la-Vallée, Val d'Europe, the Eiffel Tower, the Arc de Triomphe, Trocadéro, Champs-Élysées, etc. .
We offer taxi transfers to the most famous amusement parks in the Paris region, including Disneyland Paris, Parc Astérix, as well as the Parc des Félins and the Parc Zoologique de Paris. Our professional and experienced drivers will be happy to drive you directly from the airport to the entrance of the chosen park, in order to avoid any stress and loss of time.
The distance between Disneyland Paris and Beauvais is approximately 120 km by car. Depending on traffic, it can take between 1 hour and 1 hour 30 minutes by taxi to reach Disneyland Paris from Beauvais airport. However, the duration of the transfer may vary depending on the traffic conditions on the road.
Price of a taxi to Disneyland
Are you wondering what the price of the transfer on board our vehicles to Disneyland or to a town in Val d'Europe is? Note that the price of the race is calculated from the number of kilometers traveled. Our vehicles are spacious and can accommodate your whole family, group and luggage. There are no hidden fees or last minute extras!
Regulated tariffs
All taxis in circulation at Disney are subject to regulated fares and must comply with the legislation in force. Like the other companies, we apply regulated race prices with pricing per kilometer, in Chessy, Bailly-Romainvilliers, Coupvray, Serris and Magny-le-Hongre.
Know the price in advance
You want to know the price of your taxi to Disney ? It could not be easier. You have the choice between calling our reservation center to obtain an immediate price, or estimating the cost of the race the number of kilometers since our rate calculator available on our website. If the price suits you, you will be able to finalize the reservation directly online.
Excellent value
By traveling on board our vehicles, you are sure to have a pleasant time in optimal transport conditions: Modern luxury vehicles, bottles of water, Wi-Fi, air conditioning and heating... All the conditions are met to offer you at Disney and Val d'Europe a trip to An unbeatable value for money.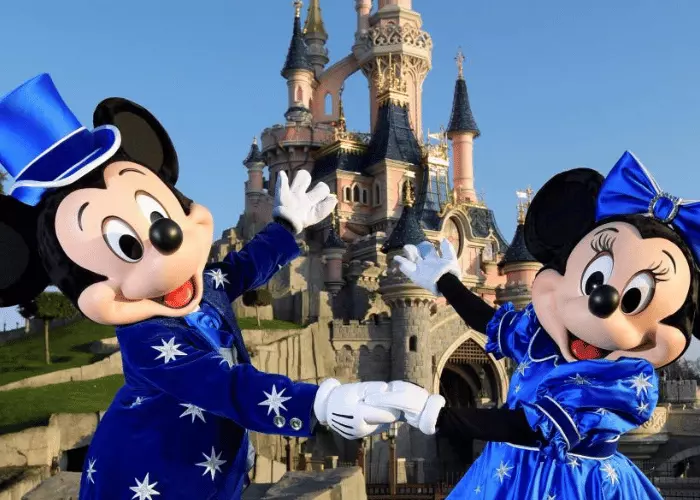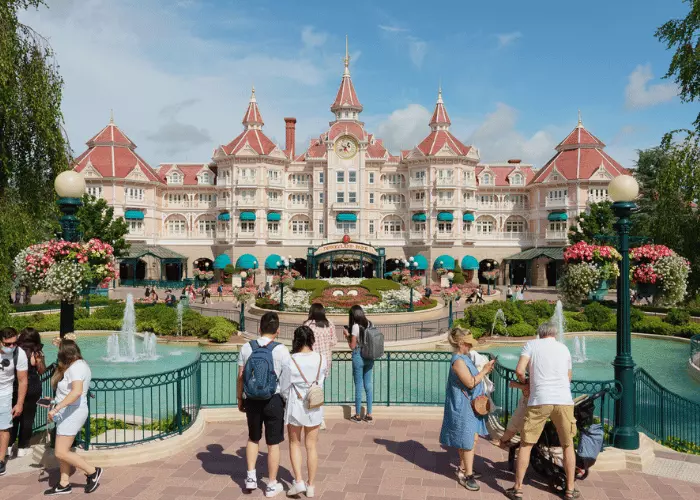 Airport shuttle - Euro Disney Parks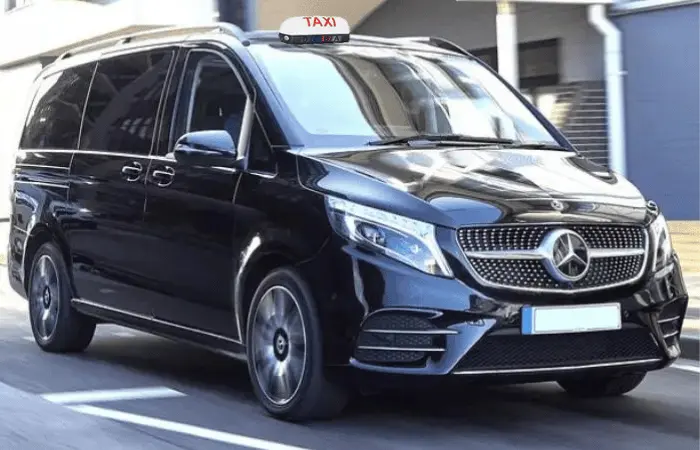 Beauvais airport transfer – Disneyland Paris
Beauvais airport is located 130km from Disneyland. To make the connection between the two, the taxi shuttle transfer is a comfortable and practical means of transport. Our private or shared shuttles with an experienced driver run every day of the week, 24 hours a day. Enjoy a personalized welcome and great comfort on board our vehicles.
Transfer between Beauvais and Disneyland hotels
Our drivers provide one-way and round-trip connections between the city of Beauvais and the Disneyland Paris leisure park. Thus, we serve all Disney park hotels :
Disneyland Hotel
Disney's Sequoia Lodge
Disney's Hotel Cheyenne
Disney's Newport Bay Club
Disney's Hotel Santa Fe
Disney's Hotel New York – The Art of Marvel
Disney's Davy Crockett Ranch
Vienna House Magic Circus Hotel
Vienna House Dream Castle Hotel
B&B Hotel Disneyland Paris
etc
Vehicles available at Disney Parks
Beauvais Disneyland Taxi FAQ
How will the taxi find us?
Our drivers are used to going to busy places where it can be difficult to find each other. This is why everything has been planned to facilitate boarding our taxis. Whatever the airport, train station or hotel of departure, your Beauvais Disneyland taxi welcomes you with a sign with your name.
What are the other means of transportation to Disneyland?
There are many ways to get to the Disney Parks, so you can choose the one that best suits your needs and your budget! It is therefore possible to get there by plane, train, car and taxi. The entrance to Disneyland is located at 30 kilometer(s) from Paris, and the station of Chessy – Marne-la-Vallee is only a few minutes walk. If you choose the train, most stations in France serve Marne-la-Vallée station. From Gare de Lyon, the connection to Disney is 40 minutes by taking line A of the RER.
Other transport services in Beauvais