Approved taxi in Beauvais
Medical transport in Beauvais and IDF
Beauvais approved taxi, it is also a service of medical transport for all your regular trips to your healthcare center in: Beauvais, Paris and Île-de-France. 
We offer a VSL Ambulance Taxi service available 24/7 by simply calling 06 48 11 48 19, or from our booking form.
Payment of transport costs
Travel to hospitals and clinics by approved taxi for your medical appointments, and benefit from reimbursement of transport costs by your health insurance fund.
Transport by agreement is covered by health insurance on medical prescription, in the following cases:
Transportation for hospitalization: For entering or leaving hospital, full, partial or outpatient hospitalization. Radiotherapy and chemotherapy are assimilated to hospitalization.
Transport as part of a treatment, for a patient recognized as suffering from ALD, Long-Term Assignment: This type of transport concerns patients with
deficiencies or incapacities defined by the prescription reference system.
Transportation for treatment or medical examination in connection with an illness
work or an accident at work.
Transport over a significant distance (more than 150 km one way).
Frequent medical transports: Minimum of 4 transports of more than 50 km on
the outward journey, spread over a period of two months (same treatment).
Transport related to care for children or adolescents, in CAMSPs, centers
of early medico-social action, and in CMPPs.
Find the complete list on the Ameli website.
First, your doctor must give you a medical prescription for transport so that you can benefit from travel expenses. Once established by your doctor, the prescription is valid for one year.
Items to send to your CPAM, Caisse Primaire d'Assurance Maladie:
Cerfa form n°11574: Your medical prescription for transport,
If necessary, the medical prescription with request for prior agreement,
A proof of payment (invoice of the contracted taxi, or a statement of expenses with the Cerfa form n°11162 and the tickets used).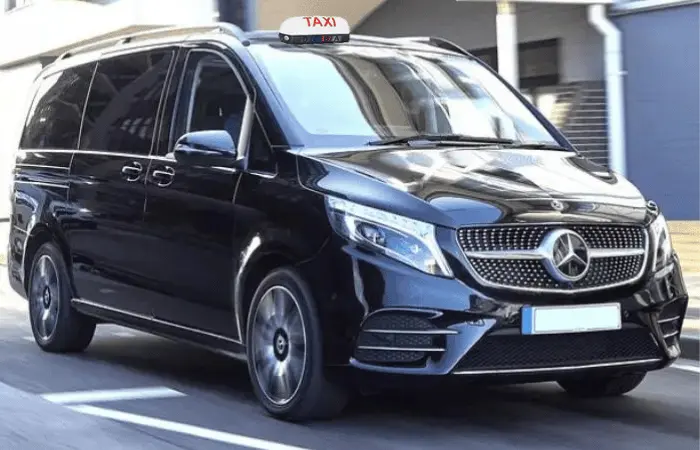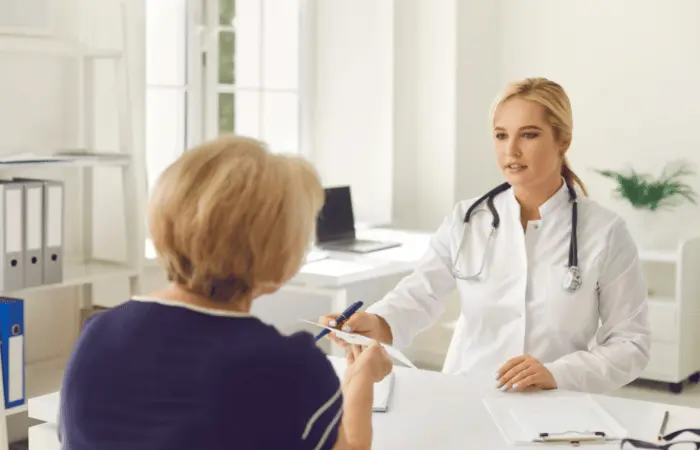 Why take an approved taxi in Beauvais?
Need to go to the hospital for a medical emergency? Or in the context of an appointment with a general practitioner or specialist, a medical center or any other health practitioner? If your condition does not justify transport by ambulance, you can then call on Taxi Beauvais, your approved taxi. As professional seated transport, the contracted taxi, in the same way as the light medical vehicle (VSL), takes care of all your medical journeys, whether long or short. So that you can receive all your medical care in Beauvais and in the Paris region, the CPAM (Caisse Primaire d'Assurance Maladie) has given Taxi Beauvais the approval allowing it to become a contracted taxi.
Beauvais contracted taxi: how to be entitled to it?
To be entitled to a contracted taxi, you must have a medical prescription issued by your doctor. So, do not hesitate to turn to the person who will be best able to deliver it to you. Indeed, unlike the ambulance driver who can provide medical care, the taxi driver is only responsible for transporting sick people who can remain in a seated position throughout a journey. So, depending on your medical needs, your doctor will be able to tell you whether it is preferable for you to be transported by an ambulance or an approved taxi. Once your medical prescription has been issued, do not hesitate to contact us. Finally, as a medical transport working in the areas of Beauvais, Paris and the entire Île de France, it will be able to support you so that you can go to your medical appointments in complete safety.
A transport company by your side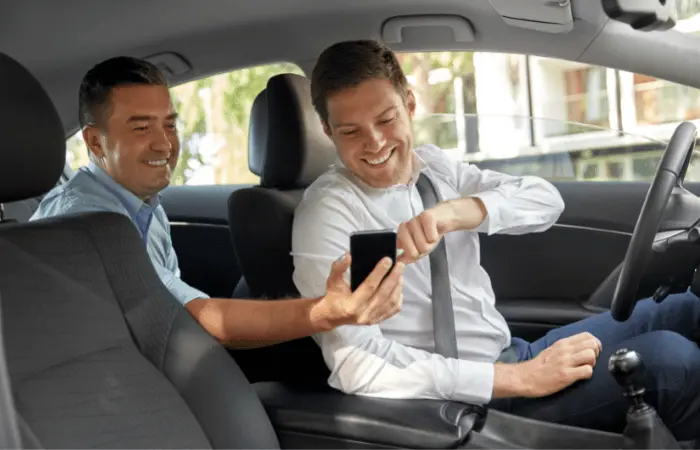 The cost of travel by approved taxi can be covered partially or in full, depending on your situation. So that you can understand how the VSL approved taxi works in Beauvais (60000) and in Île-de-France, we detail below all the information you need to know. Visit the CPAM website for more details.
Beauvais contracted taxi all distances
If you are affected by one of the cases detailed on this page, and you have a transfer voucher for seated patients, simply contact our transport company to book a medical transfer to Beauvais and its region. Thus, our fleet of vehicles is at your disposal 24/7.
Do you need a taxi to go to the Center Hospitalier Simone Veil, the Bichat Hospital or the Necker Hospital? Whatever your place of hospitalization, we are there to ensure your shuttle between your home and the hospital center. Reimbursed by your Caisse Primaire d'Assurance Maladie, this means of transport is very practical, especially if you cannot get around on your own. Thus, our taxi company is at your disposal for a transfer to a clinic, a care center or a hospital.
There are a large number of situations allowing coverage by the CPAM. Long-term treatments, medical examinations or consultations are among them. Reduced or difficult mobility does not facilitate travel to health facilities, which is why we are available for all your medical trips.
Recurring transfer and all destinations
Do you have to travel more than 50 km away to treat a pathology? Does your treatment or care require you to travel more than 4 times in two months? In this case, you are entitled to CPAM coverage as part of your frequent health transfers. Taxi Beauvais accompanies you for all your examinations and medical care, such as chemotherapy or dialysis.
If your pathology requires it, your doctor can prescribe medical transport. Thus, this gives you the possibility of carrying out an examination or a health consultation in the most recognized hospitals or specialties in a pathology, whatever their location in France. It is therefore possible that we will transport you to a hospital in Beauvais, the Paris region or elsewhere in France.
VSL taxi reservation with regulated fare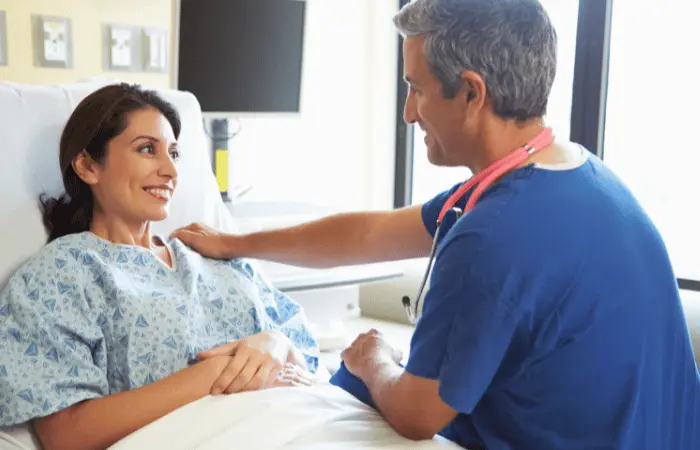 Taxi Conventionné Beauvais offers you a simple and fast patient transport service. Indeed, our drivers can be easily reached by telephone to make a reservation, 7 days a week, 24 hours a day in Beauvais and Île-de-France. Another option is available to you: Reservation from our reservation module, available on our website. All you need to do is indicate your contact details, the date and time of pick-up, as well as the route to be taken. Thus, we offer you the possibility of ordering a taxi simply and quickly from home. When the day comes, our driver will be waiting for you at the address and time planned when booking. Finally, all you have to do is take a seat on board our vehicles and enjoy your journey in complete peace of mind.
What is the price of our contracted taxis?
Our taxi company has rates regulated by the prefecture. So, we do not choose the fares of the trip. The rates applied for your medical transport are those communicated to us by the Oise prefecture. This system guarantees you a journey at the fairest price, without unpleasant surprises and in compliance with the price list. Finally, for any questions about our approved taxi or seated patient transport prices, our team is available to help you every day of the week.
My medical appointment is canceled
Our medical transport service in Beauvais, Île-de-France and long-distance is flexible. Indeed, our drivers know how to adapt in the event of last minute changes. Then, in the event of cancellation or modification of your health/hospitalization appointment, the procedure to follow is simple: Contact us to cancel the planned trip and schedule a new itinerary at a later date.
Book your approved taxi in Beauvais
Booking your taxi driver with ease.
Taxi company approved by the CPAM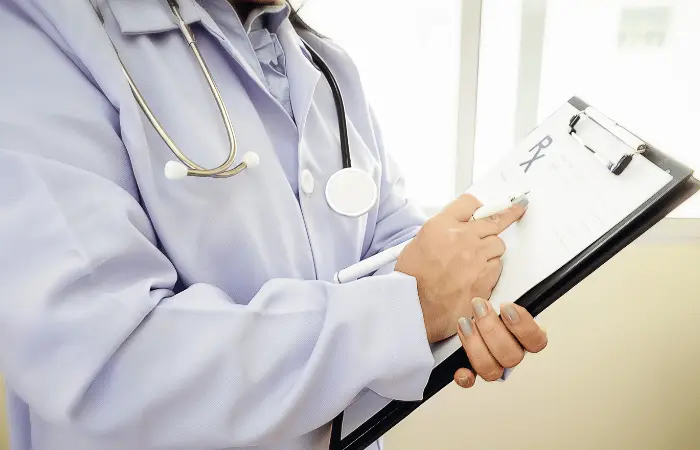 Taxi Beauvais is an approved company for medical transport. In fact, you just need to obtain a transport voucher so that we can take care of your seated transfer. Find out below what our certifications are and how third-party payment works for support.
Patient transport in Beauvais
Our light medical vehicles are at your disposal for your medical transport. Obtain a medical prescription for transport so that the costs will be covered by your insurance fund: Our drivers will take care of the rest!
For transport of seated patients, Taxi Beauvais travels to your address on request, and this during the day. However, you must first have obtained a travel voucher, issued by your prescriber. Finally, make sure that your vital card is up to date and that your situation allows reimbursement by social security.
You will not have to make any advance payment if you are the beneficiary of third-party payment. There are many situations eligible for third-party payment: long-term illness (ALD), hospitalization of a newborn child less than a month old, disability pension, etc.
If you are not the beneficiary of this process, you will then have to advance the costs. You will then need to send the invoices provided by Taxi Beauvais to your regional Caisse Primaire d'Assurance Maladie. Thus, you will get a quick refund on the calculated basis. Everything you need will be sent to you and explained by your driver, so that you only have to send the mail to your checkout.
reimbursement of approved transport
A contracted taxi company based in Beauvais, we meet all the legal requirements required in the Oise department and nationally. Our official license reassures you that we have extensive experience in taxi transport and medical transport. Indeed, we are recognized for our seriousness and our professionalism for the transport of seated patients. Traveling alongside patients and accompanying the sick is an integral part of our daily lives.
In France, the basic health insurance reimbursement for a contracted taxi (medical transport) is 65%. This coverage can reach 100% in many cases, such as an accident at work, a transfer of a pregnant woman after 6 months of pregnancy or for CMU C beneficiaries. The complete list of situations offering full reimbursement is available on the CPAM website.
CHU, hospitals and clinics in Île-de-France
Travel comfortably to your medical examination or healthcare, aboard our modern, latest generation vehicles. Call our approved taxis to get to the Beauvais health centers (60,000), from Paris and the North of France.
Hospitals in Beauvais, Amiens, Rouen, Lille
Some examples of hospitals served by our drivers: Chu Amiens sud, Chu Amiens nord, Clinique Victor Pauchet Amiens, Clinique de l'Europe Amiens, Polyclinique de Picardie Amiens, Bichat Hospital, Avicenne Hospital, Bretonneau Hospital, Lariboisière Hospital, Saint Louis Hospital , Robert Debré Hospital, Georges Pompidou Hospital, Necker Hospital, Hôtel Dieu…
AP-HP and Paris region hospitals
Some examples of hospitals and clinics served by our drivers: EMILE-ROUX, Hôpital EUROPEEN GEORGES-POMPIDOU, FERNAND-WIDAL, GEORGES-CLEMENCEAU, HENRI-MONDOR, HÔTEL-DIEU, JEAN-VERDIER, LA COLLÉGIALE, LA ROCHE-GUYON, LARIBOISIÈRE, LOUIS-MOURIER, MARIN DE HENDAYE, MARITIME DE BERCK, PAUL-BROUSSE, PAUL-DOUMER…
Other transport services in Beauvais