Shuttle taxi service at Beauvais Airport 7 days a week, 24 hours a day. Carefully selected English-speaking taxi drivers for your transfers over all distances.
Taxi company certified by Beauvais Airport
Located at Paris Beauvais Tillé Airport, our taxi company is at your disposal to ensure your shuttle trips to and from the airport, the Paris region, Disneyland Paris or train stations (Gare du Nord, Beauvais Train Station…). In addition, our English-speaking drivers support you for local trips, in Île-de-France and throughout France.
Book a transfer on board our taxis
Enjoy a quality taxi service thanks to our mercedes vehicles latest generation, equipped to offer you optimal comfort. Available 24/7, our drivers adapt to your needs and are able to pick you up as soon as you arrive at the airport terminal, or transport you to catch your flight. So, whatever the reason for your trip or destination, our drivers are available to assist you by telephone at 06 48 11 48 19 for a booking.
Shuttle all distances
Benefit from a trip to all destinations and distances from Beauvais, aboard our modern vehicles and in the best travel conditions. All regions and cities in France are served by our taxi drivers: Val-d'Oise, Seine-et-Marne, Somme, Seine-Maritime and others. Finally, the cities of Paris, Lille, Caen, Troyes and Brussels are also available for transfer.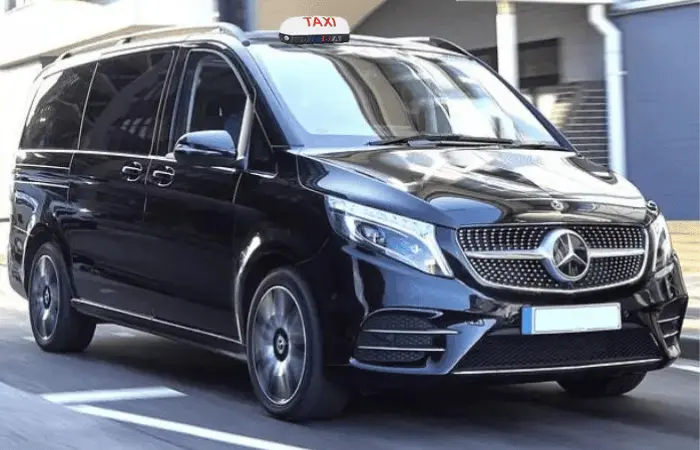 Our shuttle vehicles at the Airport
Cheap Beauvais Airport Taxi
Book your taxi shuttle at the airport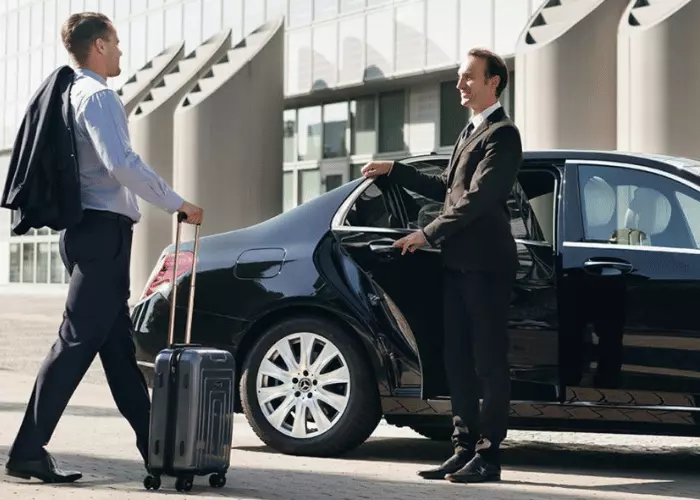 By using the services of our Taxi center in Beauvais, you can be sure of benefiting from an overall quality service. To summarize, we offer the best in terms of vehicles, packages and relationship with our drivers.
Transfer with driver in high-end vehicle
Need to go to Paris Beauvais Airport in a luxury vehicle? Whatever your departure address, our company and all of our drivers will carry out your transfers to the airport in the greatest comfort. Indeed, each of our shuttles driven by a professional driver is able to take you to the airport quickly, thus offering you a pleasant journey in a prestigious and ergonomic vehicle. Finally, all our vehicles are equipped with air conditioning and heating and bottles of water are at your disposal in the door of your vehicle.
Welcome with sign at the Airport
Our punctual and flexible shuttle service takes you to the airport or picks you up at the terminal of your choice and at the time you choose. Indeed, after your flight lands, our driver will welcome you with a sign with your name on it. Finally, this little extra gives you peace of mind and guarantees scrupulous compliance and schedules.
Flight delay flexibility
In addition to this comfort offered to passengers, we are kept informed of the delays or advances of your plane in real time. Thus, we will be adaptable and flexible in case of last minute unforeseen events.
Connection with Paris Beauvais airport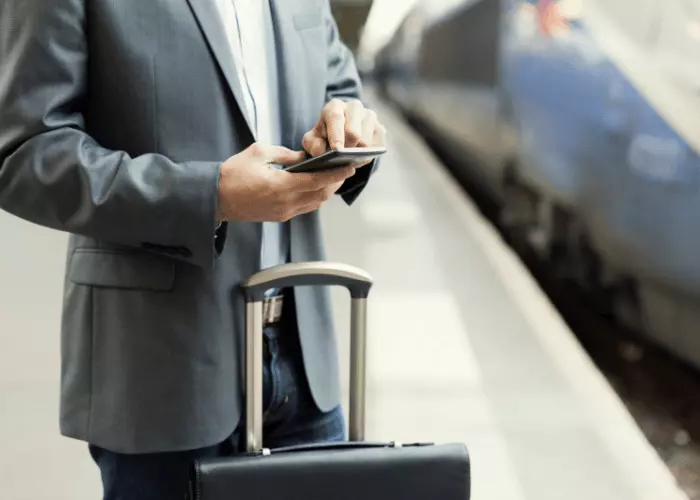 Your flight is about to land and you need to take a second flight to Paris CDG? Are you in a Parisian train station and need to go to the airport? Don't panic thanks to our connecting shuttle service. Very often, the Airport is just one stop on the journey. You may therefore need to go to another Parisian station or to a Paris airport, such as Roissy-Charles-de-Gaulle (CDG) or Orly (ORY). In such a situation, contact our drivers to schedule a connection in advance.
Correspondence Paris Airports
Whatever the station or airport platform, we take you quickly between the different departure points of flights and trains. Thus, we can carry out transfers between Roissy Charles de Gaulle, Lille-Lesquin, Le Bourget, Orly or even Lyon Saint Exupéry. As the connection time can be short, using a taxi to reach your destination is a highly recommended solution. Ultimately, you eliminate the risk of missing your flight or train.
Connection between stations and Beauvais Airport
Our shuttle service is at your disposal to take you to all of the Paris train stations (Gare du Nord, Gare de l'Est, Gare de Lyon, Montparnasse, Austerlitz, Saint-Lazare, etc.) or Lille, Amiens and Arras . So, to book a taxi connection from or to one of these train stations, simply contact our reservation center at 06 48 11 48 19.
Delayed flight or missed connection
You may have missed one of your connections, or your flight has been canceled or delayed. In this case, our drivers are able to complete your trip to the address of your choice, in the Paris region or in another city. Whatever your situation, know that our transfer service is available every day, 24 hours a day and all distances.
Business transport for companies at the Airport
Are you a business manager, entrepreneur, investor or salesperson and you need a Business transport service in the Beauvais Airport sector? Our professional transfer service offers you a top-of-the-range trip from start to finish.
Transfer for professionals
First of all, start by reserving your vehicle with driver in advance at the address of your choice. Then, take a seat aboard our taxis and let yourself be transported to your destination in the business districts of Ile de France, Hauts-de-France or any other business center. In addition, our luxury German brand vehicles will offer you a secure, stress-free trip in the best conditions. Finally, also take advantage of our provision service to rent a vehicle with driver for the day or for several days. To summarize, your driver will be at your side for the entire duration of your professional stay in the Paris region.
Activity areas served
Here are several areas of activity that we serve in the North and West of France, including in the Paris and Brussels region:
Paris: La Défense, Roissy-en-France, Gennevilliers, Saint-Denis, Marne-la-Vallée, Villepinte.
Caen: Fleury-sur-Orne Industrial Zone, Colombelles Industrial Zone, Mondeville Industrial Zone, Verson Industrial Zone.
Amiens: North Industrial Zone, Poplars Business Zone, East Industrial Zone, Blanche Tache Business Zone.
Lille: Euralille, Haute Borne Park, Eurasanté Park, Moulin Business Park.
Reims: Neuvillette Business Park, Pompelle Industrial Park, Bezannes Business Park, Gueux Business Park.
Brussels: Zaventem, Diegem, Woluwe-Saint-Lambert.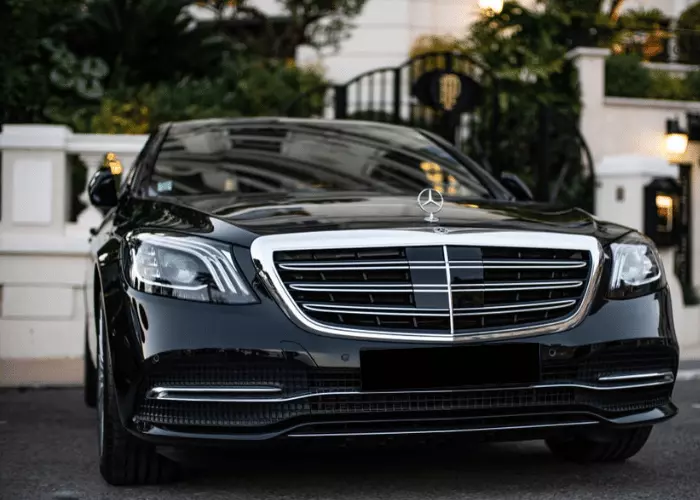 Taxi Beauvais Airport to Disney
Taxi to and from Disneyland Paris
Are you planning a trip or a day at Eurodisney with your family or friends? Our taxi company provides the daily round trip between Disneyland Paris and Beauvais Airport, thanks to a fleet of modern and comfortable shuttles. 
Airport shuttle to Disneyland Paris
Disneyland Park, also known as Euro Disney Resort, is the largest amusement park in Europe, with more than 45 attractions spread over 22 km². This complex extends mainly over the small town of Chessy, located east of Paris. A taxi is an advantageous solution for getting to or leaving the park. In fact, you will spend much less time in transport or looking for parking, and will thus have more time to enjoy the attractions that Euro Disney offers.
Transfer to hotels at Euro Disney
In the case of a stay over several days, we can drop you off or pick you up at one of the park's hotels: Disney Hotel New York, The Art of Marvel, Newport Bay Club, Disney Sequoia Lodge, Hotel Cheyenne... To conclude , by choosing a shuttle as a means of transportation, you increase the chances of making your stay at Disneyland even more magical!
We offer taxi transfers to the most famous amusement parks in the Paris region, including Disneyland Paris, Parc Astérix, as well as the Parc des Félins and the Parc Zoologique de Paris. Our professional and experienced drivers will be happy to drive you directly from the airport to the entrance of the chosen park, in order to avoid any stress and loss of time.
The distance between Disneyland Paris and Beauvais is approximately 120 km by car. Depending on traffic, it can take between 1 hour and 1 hour 30 minutes by taxi to reach Disneyland Paris from Beauvais airport. However, the duration of the transfer may vary depending on the traffic conditions on the road.
Excursions and tourist circuits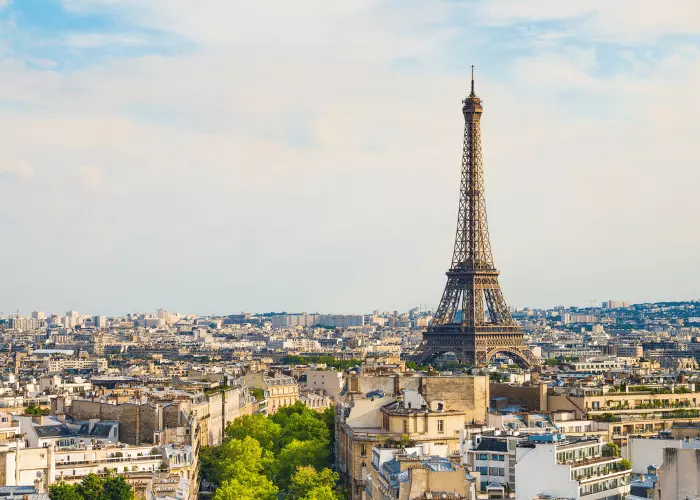 BVA airport is ideally located, close to Paris and the North of France. From the Beauvais airport platform, magnificent places await you! Our city itself offers an exceptional historical and natural heritage, in a natural environment conducive to disconnection. Whatever your vacation plan, our company will transport you to the cultural and historical places of the Paris region, Hauts-de-France and Normandy. Since the most famous tourist spots can be far away from each other, a taxi tour with a driver who knows the area can be a practical and suitable solution. 
Visit Paris by taxi from Beauvais Airport
Visiting Paris to discover the Eiffel Tower, the Champs-Elysées or the Louvre Museum? Do you want to explore Mont-Saint-Michel? Call on our professional drivers for a tailor-made tourist circuit aboard our luxury taxis.
Our drivers do not only work in the Beauvais and Airport sector. Indeed, we know Paris to perfection, from the tourist centers to the curiosities of intramural Paris. The same is true for the cultural and historical centers of the Paris region. Why couldn't you discover the most beautiful city in the world aboard a taxi? You will thus visit the capital in an original way, with a personalized itinerary according to your desires and what you wish to discover. Thus, our driver will transport you to the biggest tourist sites in the capital: The Eiffel Tower, Louvre, Notre-Dame de Paris Cathedral, Musée d'Orsay, Arc de Triomphe, Place de la Concorde, Louvre Museum, etc. .
Once night falls, Paris is a magnificent city, with its fascinating play of light and shadow. Nightfall makes our capital even more beautiful and surprising than during the day. Place de la Concorde, the Louvre, the Eiffel Tower: The monuments are adorned with their most beautiful lighting. While the Eiffel Tower creates plays of light on the Seine, the Bateaux Mouches crisscross the great river. Finally, if you are interested in a night visit experience, do not hesitate to contact us.
travel time Beauvais - Paris by taxi
The distance between Beauvais and Paris by taxi depends on traffic and the route taken. Generally the distance is around 85 km and it can take between 1 hour and 1.5 hours to get there depending on traffic. Finally, regarding the distance between Paris and Beauvais airport, it is approximately 80 km and it can take approximately 1 and a half hours by car depending on traffic conditions.

Taxi Aéroport Beauvais is proud to offer you a city tour service. Whether you are a passing tourist or a resident curious to discover the treasures of your city, we offer you a personalized tour to discover the must-see sites and hidden gems of Beauvais.
Sites and museums to discover in the city
On our city tour, you can discover the famous St. Peter's Cathedral, which is one of the tallest Gothic cathedrals in the world, as well as the cathedral's astronomical clock which is a masterpiece of the Renaissance. You can also visit the Oise Departmental Museum, which houses a collection of works of art and historical objects linked to the history of the Oise region. Additionally, our city tour will introduce you to the charming city center with its cobbled streets, half-timbered houses, picturesque squares and flower gardens. Finally, you can also explore the Argentine Quarter, the liveliest in the city, with its shops, restaurants and bars.
Book now at 06 48 11 48 19 your personalized tour and let us help you discover all the secrets of this fascinating city.
Transfer to the seaside resorts

The North of France is a region rich in renowned seaside resorts. Indeed, from our town in Oise, it is easy to access several of them by taxi.
Journey to seaside resorts
Our company provides transfers to the most famous seaside resorts which can be reached from Beauvais by road: Le Touquet-Paris-Plage, Dieppe, Berck-sur-Mer, Saint-Valery-sur-Somme, Le Tréport. Additionally, these seaside resorts are all popular destinations for tourists and locals looking to recharge their batteries by the sea. Finally, by booking a taxi with our company, you can easily reach these destinations and enjoy everything they have to offer.
Cruise departure ports
Make the choice of taxi to get to the departure port of your cruise destinations in Europe and around the world. Finally, if you are looking to go on a cruise from Normandy or the Opal Coast, contact our reservation center to organize your transport to the port of departure: Le Havre, Dunkirk, Calais, Cherbourg, Rouen, etc.
order your Beauvais Airport Taxi
Trust a leading taxi company in Beauvais and rated 5/5 on Google!
Transfer to hotels by shuttle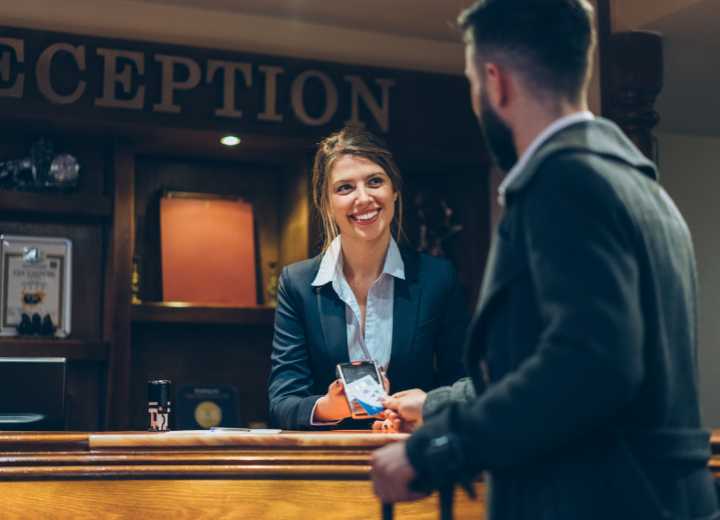 Transportation to hotels 24/7
If you are planning a trip to the Paris region for professional reasons, it is very likely that you will need to book an overnight stay in a hotel. This necessity also applies if you are on a tourist trip or excursion. Whether it is the Beauvais airport region or the heart of the capital, we provide you with a connection service to all hotels. NOTWe have extensive knowledge of the location of these establishments. As soon as you arrive on site, our driver will be happy to accompany you to reception, taking care of your luggage. EFinally, here are some examples: Hôtel Victor, Kyriad, Hôtels Ibis, Mercure, Balladins, Hôtel du Cygne, B&B, Le Rhino Rayé, Saint Vincent…
Let yourself be taken by taxi to the Ibis Budget Hotel
Among the accommodation options, the Ibis Budget Hotel is a popular destination for travelers. Indeed, being ideally located a few minutes from the terminals, this establishment offers modern, freshly renovated rooms with an elegant design. Thus, it is the ideal place to spend a night between two flights. Your hotel reservation includes Wi-Fi and parking. Ultimately, if you have a flight planned in the coming weeks, our drivers will be happy to drop you off in front of the hotel reception the day before your departure.